Summit Printing
Place Order Now
Payment Methods
Free Professional File Checking Services
Free Proofs of Your Art Files
Mailing Services Solutions

— Save Money on Postage —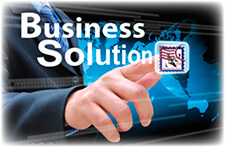 There are a wide variety of mailing options to choose from…
But no need to be confused…
Summit Printing has experts in direct mail to explain your mailing options, helping you to decide the best option for your particular needs.
Direct Mail Options You May Want to Explore
Most businesses take steps to cut costs, increase efficiency, and eliminate waste. Many companies, however, are likely leaving money on the table when it comes to postage. When you put a stamp on a letter (or use a postage meter) you're paying the single-piece postage rate.
Traditional Direct Mail

— mail that is addressed using a mailing list, that is presorted and mailed bulk rate in order to receive postage discounts from the US Post Office.

(First Class, Standard Mail, and Non-Profit Mail options are available)

Every Door Direct Mail (EDDM) — mail to every address in a neighborhood

(or many mail routes)

for extra-low postage rates.

Personalized Variable Data

(variable data)— advertising with totally unique copy for each mailing piece, such as the recipient's name, birthday, what they purchased from your company, or any other information that will vary from piece-to-piece.
Call us for expert assistance for you direct mail marketing needs. From graphic design & mailing lists, to printing & mailing services, we're here to help get your message out in the most targeted, effective and cost-efficient manner.
Traditional Direct Mail

Printing and Mailing - All Under One Roof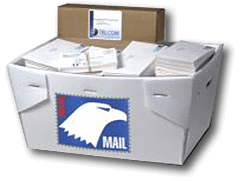 We Can Print, Address & Mail For You!

Save Time and Money with Postcard Mail Automation
Postcard Printing & Mailing
Bulk Rate Direct Mail

Brochure Printing & Mailing
Bulk Rate Direct Mail

As long as your mailing is at least 200 pieces, or 500 for First Class Mail, the U.S. Postal Service provides businesses with opportunities to save money that can go right to your bottom line. The term "bulk mail" (also know as presorted mail) refers to larger quantities of mail specially prepared for mailing at the reduced postage rates.
Bulk Rate Mail is addressed with a mailing list and presorted for the post office for discounted postage rates. These Commercial Postage Rates can save your company a tremendous amount of money on postage! There are three mailing class options:
First Class Mail

— The fastest mailing, and with returned non-deliverable mail

Standard Mail

— lower postage rates

Nonprofit Mail

— discounted Postage rates for churches, nonprofits and schools

Advantages of Our Bulk Rate Mail Services

Stop Licking and Start Saving!
Fast & Affordable Postcard Printing & Mailing Made Easy!
Unlike most online printing companies, Summit Printing does not add a big mark up to the postage. See the Postage Rates Table for current USPS rates. We perform all of the processing and sorting required by th US Post Office for your mailing to receive the low presort automation rates on your postage, including the new Intelligent Mail™ barcode (IMb) requirement. Besides saving additional money on postage, mail bearing the Intelligent Mail Barcode is also processed more rapidly by the USPS, typically resulting in faster delivery of your bulk mail.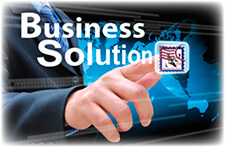 Our Mailing Services Includes
Processing your mailing list
C.A.S.S. Certification
De-Duplicating Addresses
Pre-Sorting & USPS documentation
Ink-Jet Setup, Addressing & barcoding
Post Office Delivery
Turnaround times
250 – 25,000: 1-3 business days
30,000 – 60,000: 3-5 business days
70,000 – 100,000: 5-7 business days
Questions?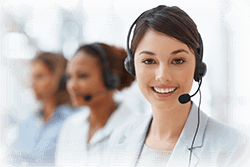 If you have any questions about mailing services, need a price quote, or want to speak with an expert about any other printing or graphic design topics, please don't hesitate to contact us. We will be happy to assist you!

Our printing company is available 7 days a week, 365 days a year!
Call us at 800-594-7733, or contact us by email.