Summit Printing
Place Order Now
Payment Methods
Free Professional File Checking Services
Free Proofs of Your Art Files
Labels, Stickers & Decals

Custom Printed Labels for Every Need
We can make about any kind of label…

Full Color Labels - CMYK 4-Color Process
1 - 2 Color Labels - Spot PMS Colors
Blank Labels for your Laser or Ink Jet Printer
Die Cut / Special Shape Options - by Quote
---
Money Saving Tip
Have multiple versions of labels? We may be able to save you a lot of money! Contact us for a custom quote.
(Labels need to be ordered at the same time, and be on the same size label)
1 - 2 Color Labels
1-2 Ink Colors on White or Colored Label Stock
Full Color Labels
Packaging and Product Labels
Special Use Labels
Choosing the RIGHT Label for Your Needs
Before placing your label order, consider how they will be used. The most important question is whether they will be used for indoor or outdoor application. Please keep in mind that a standard label is made of paper, and is not meant to become wet, nor wiped with a cleanser, etc.
For a durable use label, a laminate is needed at the bare minimum. Better still, your label should be constructed of a synthetic material, such as vinyl or polypropylene (also known as BOPP), for outdoor use or other high-moisture environments. In addition to a synthetic label stock, laminates or coatings may be applied to further protect the ink on the labels from cleansers or to help protect them from sunlight or other harsh exposure.
We recommend you read our About Labels page before placing an order to be sure you select the best label for your needs. If in doubt contact us with your questions and we'll be happy to guide you.
Summit Printing uses a variety of label printing equipment, allowing us to be competitive on a wide range of label specifications. Depending on your particular needs, one of these processes will be the "perfect fit" for your project!
We offer a variety of label materials and processes, from simple 1-color paper labels to full color, foil and embossed, tamper-evident and barcode labels. Many label materials, sizes and adhesive choices are available. Our labels come on rolls, sheets and singles on any label material. Roll labels are the most common as they are easier to dispense than sheeted labels, and most machine label applicators require roll labels. For machine-applied labels specify your unwind direction.
Label Printing Equipment
Digitally Printed Labels

Low-Cost Short-Runs in Vivid Full Color
Our digital printing avoids the setup charges of traditional flexographic printing. With no plates or film involved in the printing process, these digitally printed labels are perfect for economical short-run full color labels.
Flexo Printed Labels
Flexo printed are the primary for label printing due to their speed, versatility and quality. Short-run 1-2 color is economical, as well as medium to long runs of full color labels. Flexographic printing allows in-line printing with other processes, such as embossing, numbering or hot-stamp foil, them the best choice for labels with specialty add-on features.
Indigo Printed Labels
Quality product labels can make a huge difference in your marketing efforts. The quality of an Indigo digital press is superior to Flexographic and equal to offset printing. Indigo printing eliminates the need for film and plates, and is especially efficient for variable data printing. You can easily change designs, have variable numbering or barcodes or any other changes that make each label unique from the others without a lot of additional setup charges.
Offset Printed Labels
Labels can also be printed on an offset press, but there are many disadvantages. They don't print on rolls, so labels can not be machine applied and are a little more cumbersome to work with and store. Premade die cut labels are either printed on, or label material can be printed first and then kiss cut to the desired shape. If you are just wanting large volumes of machine-cut rectangular or square labels they could be your least expensive option.
Questions?
As you can see, there are a LOT of things to know about labels, and a LOT of options…
We are here to help! Feel free to call or email us.
A label expert is waiting to help you!
Summit Printing is your best choice for fast, low-cost printing and shipping.
With 8 plants in the USA, we cover 90% of the USA with free UPS Ground Shipping within 1-2 business days! Expedited shipping is also available, if needed.
Printing Plant Locations
Questions?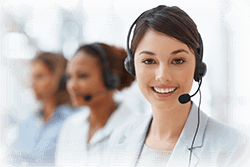 If you have any questions about printing labels, need a price quote, or want to speak with an expert about any other printing or graphic design topics, please don't hesitate to contact us. We will be happy to assist you!

Our printing company is available 7 days a week, 365 days a year!
Call us at 800-594-7733, or contact us by email.