Summit Printing
Place Order Now
Payment Methods
Free Professional File Checking Services
Free Proofs of Your Art Files

Brochure Design Tips
A professionally designed brochures should be at the forefront of your company's marketing efforts.
A well designed brochure not only informs the customer about the products or services you offer, but also emphasizes how and why your company's products or services offer better solutions than your competitors.
If you want your company to be taken seriously your brochure design should not be created quickly and thrown together by an amateur. You may only get one chance to make a favorable impression with a prospect, and a poorly designed brochure could destroy your chances. An effective brochure design that communicates well to your prospects doesn't have to cost a fortune. It does require some planning, writing and an attractive brochure design. It must grab a viewer's attention and hold it long enough to deliver your marketing message.
The purpose of a brochure will vary. Some are designed to display products and/or services, whereas others are focused on selling an idea. The style of the brochure should match the type of business, the customers and prospects you are marketing to, and compliment the rest of your company's marketing collateral.
No matter what the topic is, your brochure needs to be attractive, intriguing, and easy to read. Information should be broad in the beginning followed with details later. If the content is long finish with a brief summary of the main points.
If your company offers a variety of different products, you may need more than one brochure. Perhaps one brochure to describe your overall company, with an overview of your various products or services. Then, for each specific product or service, separate brochures that detail them to answer questions the customer may have or overcome common objections.
Need Graphic Design Help for Your Brochure?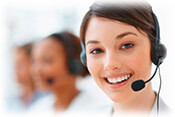 If your company needs help designing a brochure, Summit Printing has professional graphic designers on staff that can help you!
If you have any questions about our services, need a price quote, or want to speak with an expert for some questions about printing or graphic design, please don't hesitate to contact us.
We will be happy to assist you!

Our printing company is available 24/7 by phone at 800-594-7733 or email us.
Summit Printing also, of course, prints brochures as well. We provide photo-quality brochures at a competitive price, click the link below for pricing. With 9 plants in the USA and one in Canada, we can print and ship them to you quickly at a great price!
See Price List