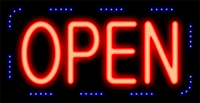 COVID


STATUS



Yes, We Are Open
& Accepting Orders
Since Commerial Printing is considered an Essential Business, all of our locations are operating, and orders are shipping on time.
Now that the covid vaccines are available we don't anticipate any future disruptions.
Summit Printing, we're taking every step possible—in accordance with government guidelines—to keep employees safe and customers satisfied as we continue with operations.
Synthetic Paper
Synthetic Paper is a plastic paper that is naturally waterproof, tear-proof, and fire resistant. They are used for applications that call for a robust and durable media with truly exceptional print quality. They are fade and scuff resistant, waterproof, resist blood, sweat, solvents and chemicals, wipeable, foldable, punchable, die cuttable, tear resistant and non-electrical conductive.
Synthetic paper is a great option for restaurant menus. It is durable, waterproof, tear-proof, washable, fade-resistant, printable and recyclable. It helps you deliver a more upscale look at a lower overall cost than other options. It performs perfectly indoors and out.In addition to EndurACE, this synthetic paper is also sold under other similar brand names, including Yupo, Synplas, Teslin, SmartFlex, etc.