Summit Printing
Place Order Now
Payment Methods
Free Professional File Checking Services
Free Proofs of Your Art Files
Printing Services

Listing of Our Most Common Printing Services Offered
Nearly all of the full color printing items on this website are printed on photo-quality printing presses (500 DPI resolution) on premium-quality coated papers. The prices include aqueous or UV coating that helps to prevent scratching. Most are pre-priced on the site, and in many cases the pricing includes free nationwide shipping.
Summit Printing also has competitive prices on every sort of business form – the office forms that you run your business with… From envelopes, labels and the forms that fit your accounting software to unit sets, sales books and tags. If it's not a full-color marketing piece you will probably find it in this section of our website.
We also, of course, print custom business forms.
---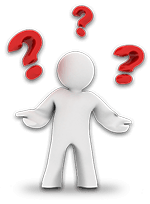 Can't find what you are looking for in the list above? Only the most common items we print are listed and priced on the website. As a custom printing manufacturer, most likely we can make and quote you on an item you can't find here.
Please give us a call, or use this printing quote form, and we'll be happy to discuss your needs and quote on your printing project.
If you think your project may be hard to describe in an email, or even on the phone, it may be helpful to mail a copy of a hard-to-describe item to our Corporate Headquarters.