Summit Printing
Place Order Now
Payment Methods
Free Professional File Checking Services
Free Proofs of Your Art Files

Flyer Design Tips


Design 101 Tips for More Effective flyers
flyers (product sheets, sell sheets) are probably the most commonly used promotional literature in the business world. Promoting your product with flyers can create a strong interest quickly when the information is presented well. Most flyers are printed in full-color on one or both sides of a letter-sized (8 1/2″ x 11″) sheet of paper.
Tips for Effective Flyer Design
Use Photographs - show the benefit or the result of using your product or service in a photograph.
″A Picture is Worth a Thousand Words!″ You should appeal to the prospective customer visually (emotionally) as well as in words (intellectually). Only use professional-quality photos. Many great photos are available at various websites at inexpensive prices, including iStockPhoto, Shutterstock, and Bigstockphoto for royalty-free stock photography.
---
Center Readers Attention - decide which concept or photo is most important and make it the main focal point.
Benefits - successful marketing requires the building of your unique selling proposition (USP). You know what benefits you offer your prospects. Effective advertising answers the questions your prospects may have about your products and services. What makes your business different, your products or services unique? Why buy from your company instead of one of your competitors? The answers to these questions will help you to build a unique selling proposition and help you to decide how you will position your products and services.
Don't Make Unreasonable Claims - don't expect people to believe statements you would not believe yourself – nothing turns off prospects quicker. Be passionate and excited about your product or service as you ″tell your story,″ but make sure everything the information is accurate and not over-hyped.
Need Graphic Design Help for Your Flyer?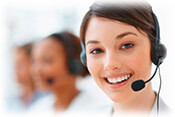 If your company needs help designing a flyer, Summit Printing has professional graphic designers on staff that can help you!
If you have any questions about our services, need a price quote, or want to speak with an expert for some questions about printing or graphic design, please don't hesitate to contact us.
We will be happy to assist you!

Our printing company is available 24/7 by phone at 800-594-7733 or email us.
Summit Printing also, of course, prints flyers as well. We provide photo-quality flyers at a competitive price, click the link below for pricing. With 9 plants in the USA and one in Canada, we can print and ship them to you quickly at a great price!
See Price List