Summit Printing
Place Order Now
Payment Methods
Free Professional File Checking Services
Free Proofs of Your Art Files

Your Printing Should Look Professional
…People do judge a book by its cover
Need artwork for your printing project?
If you need help creating print-ready art files for your projects and don't have the skills and software to it yourself, Summit Printing help!
We have designers on staff, as well as referrals to competent freelance graphic professionals to create professional designs for you — to help bring your company success with attractive, compelling marketing material.
Professional Graphic Design Services
If you want your business to be taken seriously, the marketing material your company distributes needs to present a professional appearance.
For the best results, a competent graphic artist should prepare the artwork for your printing projects – preferably one that is experienced in corporate branding and designing brochures and other marketing collateral for commercial printing.
Company Image and Corporate Branding
Printing projects are rarely just "ink on paper." For the best results, be sure that your printing reflects an image appropriate to your corporate branding. Summit Printing also provides professional graphic design services to maximize the visual impact of your printed pieces and to help you market your company's products and services.
Whether you need graphic design for a brochure, postcard or magazine ad, there are often only a few seconds to gain the interest of your prospects. Effective graphic design gets the attention of your target audience, promotes your products and services, and generates a reaction from potential customers.
The choice of images any graphic designer makes should be an appropriate fit for the company, to the message conveyed, and to the intended audience. When graphic designs are at their finest, they strengthen a company's branding image and entice people to continue reading the content of the advertising materials.
You may have the best products in the world, with customer service that is far superior to your competition, but if your company's image doesn't convey that, you may never have the opportunity to prove it.
Summit Printing can help you overcome these marketing obstacles with unique and eye-catching graphic designs that:
Grab the attention of your target audience
Visually illustrate your company's strengths and values
Portray a consistent image to build corporate branding
See our

customer reviews on Google!
Need Graphic Design Help?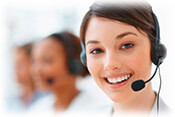 If your company needs help with graphic design, Summit Printing has professional graphic designers on staff that can help you!
If you have any questions about our services, need a price quote, or want to speak with an expert for some questions about printing or graphic design, please don't hesitate to contact us.
We will be happy to assist you!

Our printing company is available by phone at 800-594-7733 or email.