Summit Printing
Place Order Now
Payment Methods
Free Professional File Checking Services
Free Proofs of Your Art Files
Commercial Printing Plant Locations
— Printing Plants Nationwide to Serve You —
Blue Map Pins

Full Color Marketing Materials
Plant locations with the blue map pins are strategically located to print and ship products quickly and efficiently. Producing photo-quality marketing materials, they focus on quality, low prices, and one of the best speed-to-market solutions in the industry.
Super-Fast
Fast Production Times from a plant near you! Many of the price lists on the website include free shipping. We can reach 90% of US locations within 2 days with normal UPS Ground shipping!
Green Map Pins

Business Printing and Office Forms
Our Business forms plants are centrally located, producing a wide variety of business printing from books, envelopes and forms to magnets, labels and plastic cards. Plants are typically located in small towns (low taxes) next to major trucking and rail routes, and produce short-run forms and quantities up to a million or more. Depending on the quantity and nature of your job, products are printed and shipped UPS or skid-packed and shipped by LTL truck.
Questions?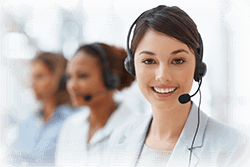 If you have any questions about our Services, need a price quote, or want to speak with an expert for some questions about printing or graphic design, please don't hesitate to contact us. We will be happy to assist you!

Our printing company is available 7 days a week, 365 days a year!
Contact us by phone at 800-594-7733, or email.
Corporate Headquarters / Customer Service Center

800 E 101 Terr · Suite 350 | Kansas City, MO 64131
We Are an Online Printing Service Only — No "Walk-In" Printing Services Are available
Suppliers / Solicitors — MUST contact us through the contact page on the website
No one will be seen without an appointment!