Summit Printing
Place Order Now
Payment Methods
Free Professional File Checking Services
Free Proofs of Your Art Files
Mailing List Services
Looking for the perfect mailing list?
Summit Printing can find it for you!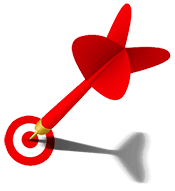 With access to every commercially available list in the US and worldwide, and over 40,000 lists available for rent or purchase, our list brokerage services are a valuable resource for every company in the direct marketing arena.
Often, the most important component in your direct marketing campaign is the mailing list. The term "Junk Mail" refers, not to all promotional mailings, but to mail that was not relevant to the recipient. Identifying and reaching the right customers for your business is critical to a successful direct mail campaign.
Decide what target audience you want to attract. Keep in mind that the more targeted your audience, the more you will have to pay for the mailing list. For example, a list of all lawyers with an annual income over $150,000 will cost more than a list containing all residents in a specific zip code. Our mailing list services personnel have considerable experience in helping you with a mailing list that is right for your direct mail marketing campaign.
Specialty Mailing Lists

Things to Consider when Creating your Mailing List
estimated household income
presence of children
homeowner/renter
direct mail responder
lifestyle selects
magazine subscriber
business revenue
employee size
Mailing List Options

We can access any list that is on the market, including:
Compiled Consumers

- of over 98 million households.
Updated every 6 weeks, these are the most up-to-date records available

Compiled Businesses

- a compiled business database of over 10 million
US businesses. No other list brokerage can offer you more business selections
or up-to-date records

Occupant Lists

- our Occupant/Resident Database includes more than
114 million addresses throughout the USA. Addresses are 100% walk sequence
saturation, getting you the best postal discounts

Business-to-Business & Consumer Direct Response Lists

- go straight to the people who have already purchased by mail, telephone or email product buyers, subscribers, attendees and more. Our online network allows us to research any list on the market!

E-mail Lists

- we can source any email list on the market, from B-to-B to Consumer, with transmission handled at the service bureau. Just give us your mail piece and we'll take it from there!

Fundraising Lists

- looking for new donors? Summit Printing can supply you with effective lists of known donors who give to many different causes

New homeowners

- with a database with over 1 million New homeowners on a monthly basis, you can build a new homeowner mailing list by defining geographic and demographic selects as well as time range of move. New homeowner mailing lists contain the names and addresses for new homeowners nation-wide. The mortgage data is compiled entirely from public record, and includes detailed mortgage transaction and property characteristics gathered from the county tax assessor files. The database is also updated with deed records from our New homeowner file each month, resulting in an unprecedented level of freshness and accuracy.

Mortgage Information

- Summit Printing can offer you a better way to reach homeowners likely to be interested in refinancing opportunities and in second or equity mortgages. Selections are available to tailor your offer to distinct market segments.

Ailments

- we can offer you the freshest and most accurate self-reported ailment file on the market today. Over 12 million Consumer Households have indicated what ailments are present in their household.

Lifestyle Data

- lifestyle data is self-reported through surveys, so right from the start you reach the most responsive households. We can provide you with over 30 million households by lifestyle and interest categories.

Business List & Sales Leads

- build a business list by defining business type, geography, and more. Business mailing lists contain company names and addresses for businesses nationwide. Telephone numbers are included where available at no additional charge!

Consumer List & Sales Leads

- you can build a mailing list by simply selecting the areas you want to mail to on a map. View your target prospects and select advanced demographics. GeoSelector uses our precise geocoding technology to provide you with the most accurate list available. Perfect for Realtors, small business owners, or anyone needing local consumer data. You can also view your neighborhood or target market using satellite imagery, and our advanced overlay technology which allows you to select geographical areas such as voting districts, congressional districts, and school districts. All based on the data's location and your selection.
Questions?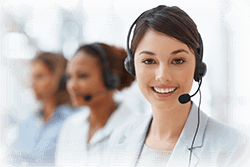 If you have any questions about mailing lists or mailing services, need a price quote, or want to speak with an expert about any other printing or graphic design topics, please don't hesitate to contact us. We will be happy to assist you!

Our printing company is available 7 days a week, 365 days a year!
Call us at 800-594-7733, or contact us by email.
Printing Plant Locations
Summit Printing has nine strategically placed plants in the USA and one in Canada for fast postcard printing and bulk rate mailing services anywhere in North America.