Summit Printing
Place Order Now
Payment Methods
Free Professional File Checking Services
Free Proofs of Your Art Files
Summit Printing

Your Trusted Online Printer of Choice
Money back 100% Quality Guarantee
COMMERCIAL PRINTING SERVICES
Great customer service, competitive online pricing and superior printing quality… Those are just a few of the reasons why businesses, graphic designers and other customers trust us with their full color printing needs. All our products are backed by our 100% Quality Guarantee!
Free Nationwide Shipping on Many Items!
MOST COMMON PRODUCTS
WHAT'S NEW!

Repositionable Labels
No more crooked labels!
PROFESSIONAL SERVICES
FAST SHIPPING FROM A PLANT NEAR YOU!
Highest Quality Commercial Printing
Professional Prepress Quality Checking
Unlike some of the "online printers" you may have used in the past, at Summit Printing all customer-provided art files are checked by a trained professional to be certain that a quality product will result. If there are any issues we will notify you prior to printing. If your design needs only a minor adjustment we often can correct it at no charge.
Photo-Quality Printing

Superior 500ppi Image Resolution
Quality matters to us. If photo-quality reproduction of your images sounds appealing, you'll be pleased to know that nearly all of our full color products are offset litho printed at an incredible 500 dpi resolution, providing crisp, clear graphics that simulate the continuous tone photos from a professional photo lab.
Personal Service and Expert Advice
Every customer's job is important to them … and to us!
We give every order the personalized service you expect and deserve.
Your art files are checked by a professional to ensure that they are ready to print.
We will help you verify that your job will be received on or before you need it.
Expert support is available

(7 days a week)

to go over any concerns you may have.
Questions?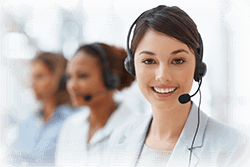 If you have any questions about our services, need a price quote, or want to speak with an expert for some questions about printing or graphic design, please don't hesitate to contact us. We will be happy to assist you!

Our printing company is available 7 days a week, 365 days a year!
Contact us by phone at 800-594-7733, or email.