Summit Printing
Place Order Now
Payment Methods
Free Professional File Checking Services
Free Proofs of Your Art Files

Effective Direct Mail Marketing Design


Design Tips 101 for Direct Mail
Direct mail advertising can play an important role in the success of your advertising and marketing efforts. It allows you to determine who receives your message, when, and where.
Direct mail can take many forms, including postcards, self-mailing flyers, statement stuffers, newsletters, coupons or other promotional offers.
A well-designed direct mail piece grabs and holds the readers attention and compels them to action. And while a enticing offer is a must, without the right design and copy your piece will never get opened and your offer won't even be considered.
Direct Mail Design Tips
Grab Attention - The first rule in direct mail is to grab the readers attention. A powerful photo can be used, but not just for shock value. The image should be tied to the message in some way. The objective is to get the prospect to read and respond. Photos should support copy and infer benefits. Studies have shown that images containing animals, children and attractive women tend to most get the attention of the reader.
Don't Waste the Postage Side Space - Studies show that nearly all direct mail marketing pieces are delivered postage-side-up. Yet many mailed marketing pieces, especially postcards, leave the postage side unused.
Yes, you do have to follow postal regulations and leave space for the addressing, etc., but always include some sort of "teaser" ad on the postage side — give a REASON for the reader to turn it over… create interest, grab the reader's attention.
Plain-Jane Can Work
Sometimes the best direct response ads are not "slick." One of our customers sent out copies of a hand-written letter on yellow notebook paper that brought more response than any direct mail piece he ever sent. Evidently, it was so different than the "normal" mail that readers took notice.
Prove your Benefits with testimonials, independent reports, and your guarantee.
Call to Action - Coupons have an expiration date for a reason. Studies show they are more likely to be used and it adds an additional perceived value. Tell them what they will gain by ordering before the cut-off date, or what they'll lose by delaying.
Need Graphic Design Help for Your Direct Mail Piece?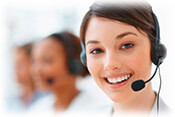 If your company needs help designing a direct mail piece, Summit Printing has professional graphic designers on staff that can help you!
If you have any questions about our services, need a price quote, or want to speak with an expert for some questions about printing or graphic design, please don't hesitate to contact us.
We will be happy to assist you!

Our printing company is available 24/7 by phone at 800-594-7733 or email us.