Summit Printing
Place Order Now
Payment Methods
Free Professional File Checking Services
Free Proofs of Your Art Files

Print marketing is a critical ingredient in your marketing strategy and should play a vital role in communicating your products and services to new and existing customers. The type of print collateral you may choose will vary by your industry and company branding.
Marketing Tips
Each type of marketing material have their own strengths and weaknesses, and thus some have their own unique strategic marketing tips. however, there are numerous strategies which are common to all forms of marketing & advertising collateral:
Consistency

- keep a consistent theme through all of your print and web marketing that tell the story of your unique business. This is important for building your company's brand image. Branding builds recognition and trust.

Benefits

- successful marketing requires the building of your unique selling proposition (USP). You know what benefits you offer your prospects. Effective advertising answers the questions your prospects may have about your products and services.
What makes your business different, your products or services unique?
Why buy from your company instead of one of your competitors?
The answers to these questions will help you to build a unique selling proposition and help you to decide how you will position your products and services.

Believability

- don't make statements you would not believe yourself

— nothing turns off prospects quicker.

Be enthusiastic and excited about your product or service, but make sure everything is honest, sincere and straightforward.

Target Audience

- who are your customers? your marketing needs to match not only your products and services, but also the demographics of its recipients. Both the message and the design should match a "flavor" that would appeal to your target audience.
Successful Marketing Materials:
promote the advantages of your company's products and services in a manner which appeals to your target audience.
communicate a consistent message with a well-designed and effective approach.
grab the attention of prospects in a manner that compliments your message and company personality.
builds a professional company image and brand identity.
Your prospects don't know what you can do for them unless you tell them. Tell them your company's unique story and express it in well-designed marketing and advertising vehicles, from your business cards, brochures and other print collateral to your website presence.
Need Graphic Design Help?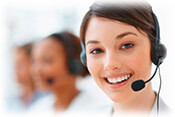 If your company needs help designing a marketing piece, Summit Printing has professional graphic designers on staff that can help you!
If you have any questions about our services, need a price quote, or want to speak with an expert for some questions about printing or graphic design, please don't hesitate to contact us.
We will be happy to assist you!

Our printing company is available 24/7 by phone at 800-594-7733 or email us.