Summit Printing
Place Order Now
Payment Methods
Free Professional File Checking Services
Free Proofs of Your Art Files
Business Printing Services

Standard "Stock" Business Forms
Standard "stock" business forms are ideal for small businesses needing standard business forms such as invoices, statements, receipts and work orders. These general-purpose forms are usually custom imprinted with your company information and optional logo, and are generally filled out by hand. If you need software-compatible forms or checks for your computer see stock checks and forms.
If a personalized standard form with your company logo does not meet your needs, Summit Printing can custom design and print any kind of business form! You can find them on our web pages on custom computer forms or custom business forms.
Appliance Repair
Automotive Forms
Bank Supplies
Cash Receipt Books
CMS-1500 Claim Forms
Collection Forms
Contractor Service Forms
Document Jackets
Door Hangers
Discipline Forms
Employment Applications
Envelopes
Floor Mats
Florist Forms
Forms Holder
General Repair
Gift Certificates
Gift & Jewelry Forms
Guest Checks
Heating & A/C Forms
Hospitality Forms
Human Resource Forms
HVAC Service Forms
Injury-Illness Report
Invoices
Janitorial Forms
Key Card Holders
Kitchen-Bath Remodeling
Landscape Forms
Laser Statements
Marine Repair
Medical Forms
Memos
Odometer Disclosure
Office Supplies
Parking Tags
Pest Control
Pharmacy & Veterinarian
Protection Forms
Purchase Orders
Register Forms
Rental Forms
Sales Books
Shipping & Receiving
Smog & Emission Forms
Statements
Tags
Time Cards
Travel Expense Report
Work Orders
Customer Service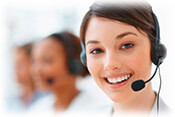 Questions?
We can be reached 24/7 at 800-594-7733, or feel free to contact us by email. We have expert printing advisors and graphic designers for your assistance.