Summit Printing
Place Order Now
Payment Methods
Free Professional File Checking Services
Free Proofs of Your Art Files
Business Checks and Forms

Software Compatible Laser & Continuous
Summit Printing provides custom-printed business forms and checks guaranteed to fit your accounting software! The forms can be customized with your logo and other company information, or ordered without an imprint.
---
We carry invoices, statements and checks that fit all of the popular accounting software programs, including:
QuickBooks , Quicken, Peachtree, DacEasy, Great Plains, One Write Plus, Solomon, Microsoft Money, MAS 90 & MAS 200, as well as many more.
Checks Statements Invoices Purchase Orders Credit Memos
---
— Many Check Options at No Extra Charge —
17 Standard Ink Colors | Custom Logos | New Orders Proof | Extra Signature Line
PMS ink color matches are available for an upcharge of $79 Checks are also available with a 2-Color Logo!
---
Summit Printing offers a full line of software-compatible business checks and forms for your accounting software. They are available in both laser and fan-folded continuous formats.
Checks and Forms are Guaranteed to Match Your Accounting Software
Our imprinted business checks and forms are priced substantially lower than leading manufacturers such as Deluxe and NEBS. We have over 30 years experience in the business forms and custom printing industry, so you can count on Summit Printing for our expertise to provide solutions to your business forms needs.
available forms include business checks, invoices, statements, purchase orders, sales receipts, credit memos and general-purpose forms. Please see our Software Compatibility Index for complete information regarding which forms your particular software program supports.
Fraud prevention is the foundation and core of our business checks, with three tiers of security options. All of our business checks offer outstanding security, well above the bank-required minimum of eight security features. Even the basic checks include a thermochromic icon and chemical wash warning box.
Customer Service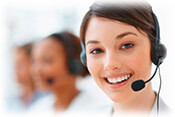 Questions?
We can be reached 24/7 at 800-594-7733, or feel free to contact us by email. We have expert printing advisors and graphic designers for your assistance.