Summit Printing
Place Order Now
Payment Methods
Free Professional File Checking Services
Free Proofs of Your Art Files
New Jersey Brochure Printing & Mailing Services

Direct Mail Marketing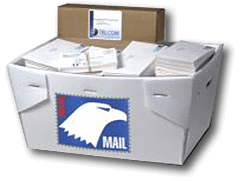 We Can Print, Address & Mail For You!

Save Time and Money with Mail Automation
Fast & Affordable Brochure Printing & Mailing in New Jersey Made Easy!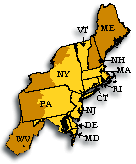 Print & Mail Brochures
Located in Moonachie, our New Jersey plant is strategically located fast brochure printing and mailing services to:
New Jersey: All cities, including Newark, Jersey City, Paterson, Elizabeth, Edison and Woodbridge NJ
Massachusetts: All cities, including Boston, Worcester, Springfield, Lowell, Cambridge and MA
Also: All of Vermont, Delaware, Rhode Island, and many major cities in New York and
Pennsylvania including New York City, Yonkers, Philadelphia, Allentown, Reading, Scranton, and Bethlehem.
---
Advantages of Our Bulk Rate Mail Services

Stop Licking and Start Saving!

Fast & Affordable Postcard Printing & Mailing Made Easy!
Unlike most online printing companies, Summit Printing does not add a big mark up to the postage. See the Postage Rates Table for current USPS rates. We perform all of the processing and sorting required by th US Post Office for your mailing to receive the low presort automation rates on your postage, including the new Intelligent Mail™ barcode (IMb) requirement. Besides saving additional money on postage, mail bearing the Intelligent Mail Barcode is also processed more rapidly by the USPS, typically resulting in faster delivery of your bulk mail.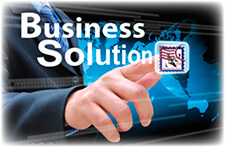 Our Mailing Services Includes
Processing your mailing list
C.A.S.S. Certification
De-Duplicating Addresses
Pre-Sorting & USPS documentation
Ink-Jet Setup, Addressing & barcoding
Post Office Delivery
Turnaround times
250 – 25,000: 1-3 business days
30,000 – 60,000: 3-5 business days
70,000 – 100,000: 5-7 business days
Questions?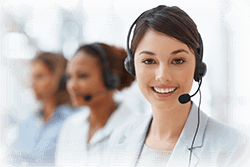 If you have any questions about mailing services, need a price quote, or want to speak with an expert about any other printing or graphic design topics, please don't hesitate to contact us. We will be happy to assist you!

Our printing company is available 7 days a week, 365 days a year!
Call us at 800-594-7733, or contact us by email.