Presentation Folders

Local Los Angeles, California Pocket Folder Printing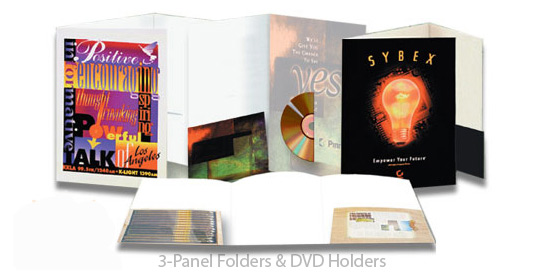 Particularly effective for business meetings, conferences and trade shows, a well-designed presentation folder conveys professionalism to your company's products and services and promoting your corporate brand identity.
Need help with a design?
Summit Printing can help you make an impressive statement and come across as a competent, capable, and professional company. By using the right design options, you can fully encapsulate the emotional experience you want people to have when you hand them your eye-catching sales folder.
---
Fast & Affordable Presentation Folder Printing in California Made Easy!
---
FREE 1-Day Shipping (see yellow area on map)

Located in Glendale, our Los Angeles plant is strategically located for free 1-day UPS ground shipping of your presentation folders to Los Angeles, San Diego, Fresno, Long Beach, Bakersfield, Anaheim, Santa Ana, Riverside, Chula Vista, Irvine, San Bernardino, Oxnard, Fontana, Moreno Valley, Glendale, Huntington Beach, Santa Clarita, Garden Grove, Oceanside, Rancho Cucamonga, Ontario, Lancaster, Palmdale, Corona, Salinas, Pomona as well as many other California cities, as well as parts of Nevada and Arizona.
---
Presentation Folder Sizes
A standard-sized presentation folder (also known as a pocket folder) measures 9″ x 12″ (slightly larger than a letterhead). Pricing for smaller, mini-folders are also quoted on the website, as well as oversized presentation folders made to fit legal sized insets. Many other sizes and shapes not listed on this website are available by custom quote. We can also make a custom-sized presentation folder any size that you need, with whatever paper and printing specifications you need.
Custom Quote
Need a different size or type of Presentation Folder? Or pricing on larger quantities?
Many more Presentation Folder options are available from your local Los Angeles plant. Contact Summit Printing for a custom quote on your particular Presentation Folder specifications or to discuss other available options.
---
Send a File
We can print from your camera ready artwork or we can create a professional Pocket Folder design for you. Art files can be emailed or you can use the automated art uploader located on the website for files up to 500 MB.
---
Marketing Tips
An effective Presentation Folder requires both good design and copywriting principles. Visit the marketing design tips page for some useful tips to help you create an eye-catching folder design.
---