Summit Printing
Place Order Now
Payment Methods
Free Professional File Checking Services
Free Proofs of Your Art Files
Full Color Envelopes

Local Los Angeles, CA Plant
Fast & Affordable Full Color Envelopes in Los Angeles Made Easy!
FAST & FREE Shipping to Los Angeles and surrounding areas in California
(yellow area on map is next-day ground shipping, brown is 2-day shipping)

Our Los Angeles plant is strategically located for fast & free shipping of your full color envelopes to:
Glendale, Los Angeles, San Diego, Fresno, Long Beach, Bakersfield, Anaheim, Santa Ana, Riverside, Chula Vista, Irvine, San Bernardino, Oxnard, Fontana, Moreno Valley, Huntington Beach, Santa Clarita, Garden Grove, Oceanside, Rancho Cucamonga, Ontario, Lancaster, Palmdale, Corona, Salinas, Pomona as well as many other California cities, as well as parts of Nevada and Arizona.
Full Color Digitally Printed Envelopes
If your envelope design is colorful (2 or more ink colors)
but you don't need a large quantity of them (between 100 to 1,000)
then full color digitally printed envelopes may be your best choice.

Digitally printed envelopes do have certain limitations. In larger quantities offset printed envelopes may be more economical, and are also superior in quality as well.
Full Color Offset Printed & Converted Envelopes
Summit Printing also offers great pricing on full color, offset-printed envelopes that are converted. These premium envelopes offer the highest possible quality, without limitations to how much ink coverage there is in your design, or bleeds that wrap-around to the back side of the envelope.

In quantities over 1,000 converted envelopes can be less money than digitally-printed envelopes. however, if your design doesn't include heavy coverage, bleeds, or back-side printing the digital option will be less on small quantities, or we can provide a custom quote on long-run full color jet-envelope printed envelopes.
Other Envelopes Options
Summit Printing provides far more envelope options than those priced on this website, from custom-window envelopes, remittance envelopes, 3 &4 color jet-press envelope printing, inside-tinted, durable Tyvac envelopes, and many others.
We Can Print ANY Kind of Envelope in ANY Quantity…
Call 800-594-7733 or Email a Custom Quote Request.


Questions?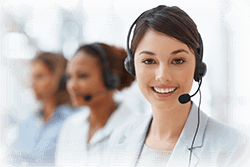 If you have any questions about envelopes, need a price quote, or want to speak with an expert about any other printing or graphic design topics, please don't hesitate to contact us. We will be happy to assist you!

Our printing company is available 7 days a week, 365 days a year!
Call our Los Angeles, CA number at 213-358-7979, or contact us by email.