Summit Printing
Place Order Now
Payment Methods
Free Professional File Checking Services
Free Proofs of Your Art Files
Business Card Magnets

From your Local Toronto, Ontario Plant
People love refrigerator magnets, and they
keep your business phone number in front
of your customers on a daily basis!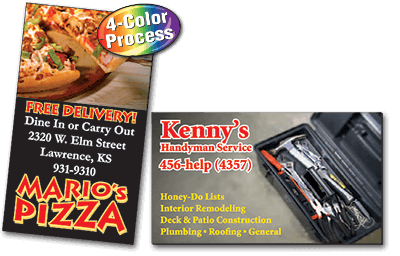 Refrigerator magnets will make your message stick!
Business Card Magnets keep selling long after other promotional items have been tossed and forgotten. Custom, personalized magnetic business card are a cost effective marketing tool that keeps your company information in prominent view.

Fast & Affordable Business Card Magnets in Toronto, Ontario Made Easy!
FAST Shipping to Toronto and surrounding areas in Ontario!
Located in Toronto, our Canadian plant is strategically located for fast magnet shipping throughout Ontario and Canada, including Ottawa, Mississauga, Brampton, Hamilton, London, Markham, Vaughan, Kitchener, Windsor, Burlington, Greater Sudbury, Oshawa, Barrie, St. Catharines, Cambridge, Kingston, Guelph and Thunder Bay, Ontario.
---
Refrigerators are not the only place they can come in handy. Service companies often place business card magnets in prominent view on or near items they have serviced, including furnaces, radon detectors, plumbing and lawn sprinkler systems. Although some service companies use a decal, your customer may not be happy if you put a permanent sticker on their expensive piece of equipment. With a magnet, you are leaving the customer in charge. They may even move it, placing it on their fridge, or other more prominent place!
Better Quality, More Options!
All business card magnets are not the same…
When pricing out business card magnets, it is important to compare the actual thickness of the magnet. Many competitors don't actually mention the thickness of their magnets, as they are extremely thin, barely able to hold themselves to a refrigerator, much less a sheet of paper! — See magnet thicknesses for more details.
Unlike many competitors, we don't offer just ONE magnet thickness option, and we let YOU make the choice! Our quality-made magnetic business cards have a UV coating for an impressive high-gloss finish. Optionally, we can leave the UV coating off if you want to be able to easily write on the magnets. These refrigerator magnets are suitable for indoor use only, but we also make magnets for outdoor use (see car magnets), as well as custom shaped magnets.
Questions?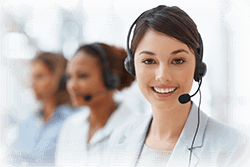 If you have any questions about magnets, need a price quote, or want to speak with an expert about any other printing or graphic design topics, please don't hesitate to contact us. We will be happy to assist you!

Our printing company is available 7 days a week, 365 days a year!
Call our Toronto number at 437-886-0033, or email.